05 November, 2018 Mac Vu
Angkor Wat, Siemriep, Cambodia is one of the most important archaeological sites in South-East Asia.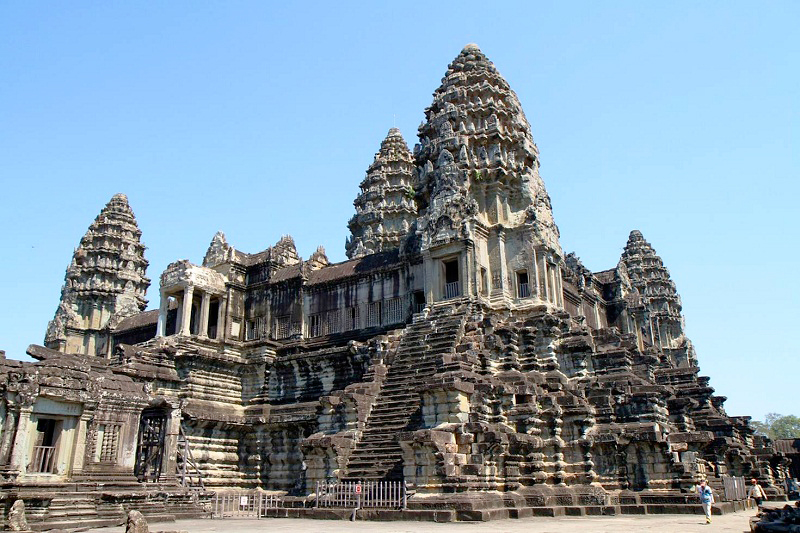 Angkor, in Cambodia's northern province of Siem Reap, is one of the most important archaeological sites of Southeast Asia. It extends over approximately 400 square kilometres and consists of scores of temples, hydraulic structures (basins, dikes, reservoirs, canals) as well as communication routes. For several centuries Angkor was the center of the Khmer Kingdom. With impressive monuments, several different ancient urban plans, and large water reservoirs, the site is a unique concentration of features testifying to an exceptional civilization. Temples such as Angkor Wat, the Bayon, Preah Khan, and Ta Prohm, exemplars of Khmer architecture, are closely linked to their geographical context as well as being imbued with symbolic significance. The architecture and layout of the successive capitals bear witness to a high level of social order and ranking within the Khmer Empire. Angkor is, therefore, a major site exemplifying cultural, religious and symbolic values, as well as containing high architectural, archaeological and artistic significance.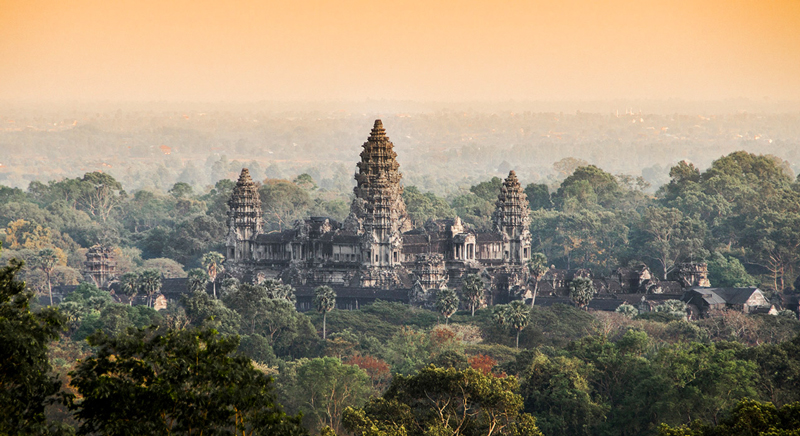 Angkor Wat is, figuratively, heaven on earth. It is the earthly representation of Mt Meru, the Mt Olympus of the Hindu faith and the abode of ancient gods. The 'temple that is a city', Angkor Wat is the perfect fusion of creative ambition and spiritual devotion. The Cambodian god-kings of old each strove to better their ancestors' structures in size, scale, and symmetry, culminating in what is believed to be the world's largest religious building, the mother of all temples, Angkor Wat.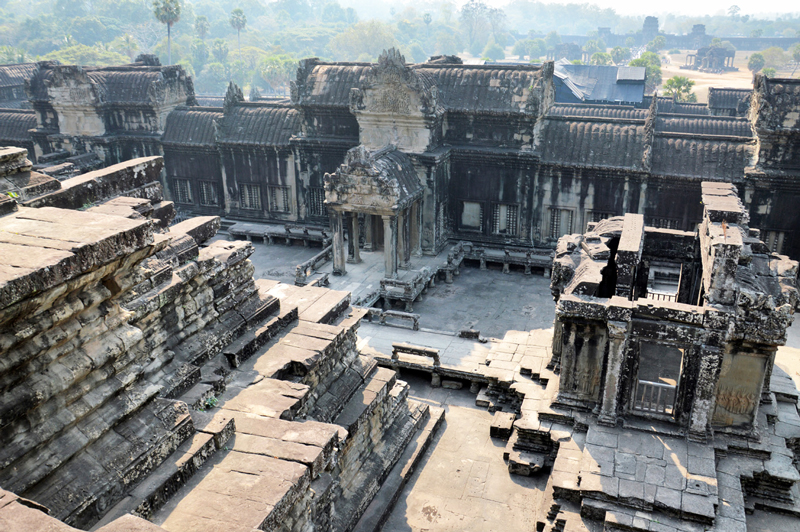 The temple is the heart and soul of Cambodia: it is the national symbol, the epicenter of Khmer civilization and a source of fierce national pride. Soaring skyward and surrounded by a moat that would make its European castle counterparts blush, Angkor Wat was never abandoned to the elements and has been in virtually continuous use since it was built.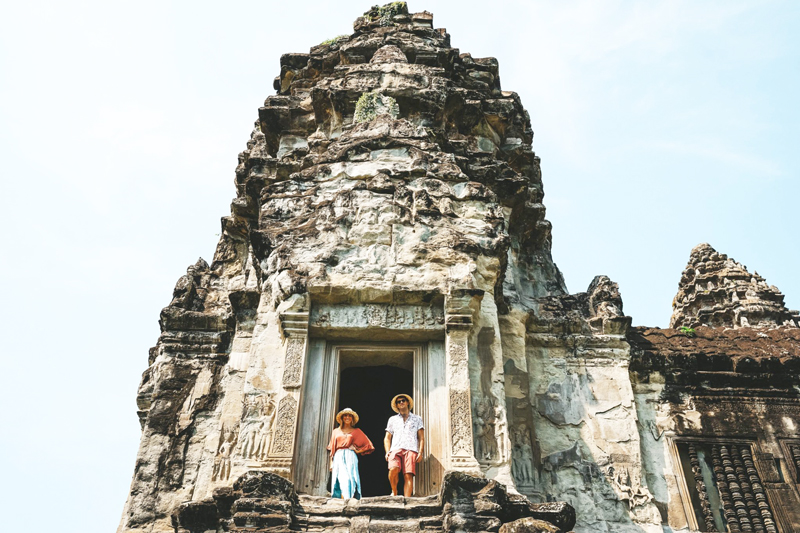 Simply unique, it is a stunning blend of spirituality and symmetry, an enduring example of humanity's devotion to its gods. Relish the very first approach, as that spine-tickling moment when you emerge on the inner causeway, will rarely be felt again. It is the best-preserved temple at Angkor, and repeat visits are rewarded with previously unnoticed details.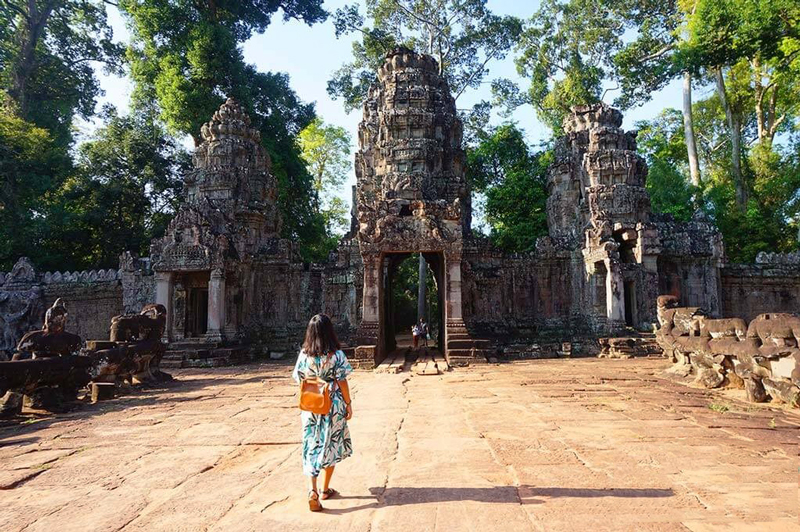 There is much about Angkor Wat that is unique among the temples of Angkor. The most significant fact is that the temple is oriented towards the west. Symbolically, west is the direction of death, which once led a large number of scholars to conclude that Angkor Wat must have existed primarily as a tomb. This idea was supported by the fact that the magnificent bas-reliefs of the temple were designed to be viewed in an anticlockwise direction, a practice that has precedents in ancient Hindu funerary rites. Vishnu, however, is also frequently associated with the west, and it is now commonly accepted that Angkor Wat most likely served both as a temple and as a mausoleum for Suryavarman II.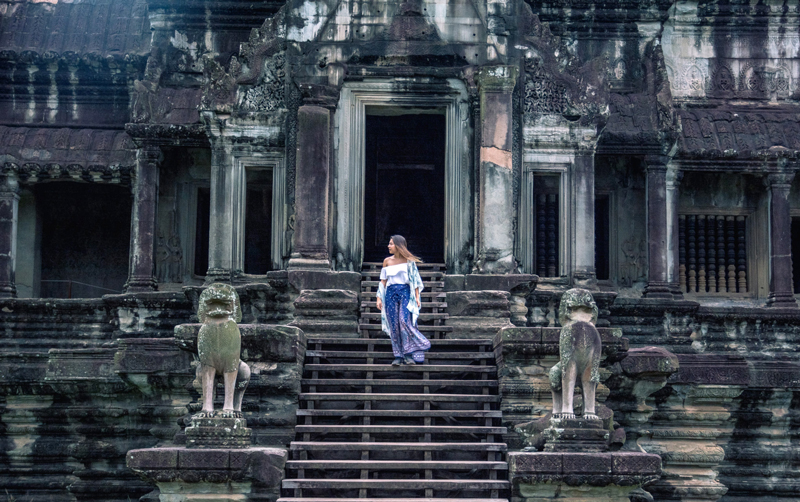 Angkor Wat is famous for its beguiling apsaras (heavenly nymphs). Almost 2000 apsaras are carved into the walls of Angkor Wat, each of them unique, and there are 37 different hairstyles for budding stylists to check out. Many of these exquisite apsaras have been damaged by centuries of bat droppings and urine, but they are now being restored by the German Apsara Conservation Project.
Allow at least two hours for a visit to Angkor Wat and plan a half-day if you want to decipher the bas-reliefs with a tour guide and ascend to Bakan, the upper level, which is open to visitors on a timed ticketing system. The western causeway is currently closed to visitors for an extensive renovation and access is via a floating pontoon, which has become something of a local tourist attraction in itself.
Exciting for a trip yet? Come and check out our CAMBODIA HOLIDAYS & TOURS and book one for yourself! You definitely can't miss out a chance to explore one of the most beautiful cities in Asean.
Read more:
Authenticity Of Angkor Discover 5 Days
---
Address: 15 Hang Chao, Cat Linh, Dong Da, Hanoi, Vietnam
Email: sales@vietodyssey.com
Telephone: +84 96 212 34 86
Hotline: +84 96 212 34 86