23 November, 2018 LJ
The weather in Tam Dao is as yearly cool as that of Sa Pa and Da Lat. The beautiful landscape, blurry houses in mist and cool fresh air really make Tam Dao become an ideal destination for relaxing. Today, Vietodyssey will give you some useful tips for your first journey to Tam Dao in 2018.
General information about Tam Dao
Tam Dao mountain with the height of over 900 meters in comparison with the sea level is the place where Tam Dao town is located. The town belongs to Tam Dao District, about 80 kilometers from Ha Noi. Tam Dao Resort with its majestic scenery, cool weather is known as "Da Lat in the North of Vietnam".
How to travel to Tam Dao
Tam Dao is about 85 kilometers from the center of Hanoi (about 2 hours to reach the destination); therefore, it is very convenient to travel to Tam Dao by bus, taxi or motorbike…
If you are going to travel by motorbikes or cars, you can see the following guideline:
From Hanoi, you will move to the north of Thang Long bridge along the way to Noi Bai airport in about 25 kilometers, then turn on the left to highway no.2 in about 500 meters and go along Hanoi - Lao Cai highway in about 25 kilometers. Finally, you move towards 2B highway in about 20 kilometers to reach Tam Dao resort.
However, if you travel by your own vehicles, you should be careful on the way from the foot to the peak of the mountain (about 13 kilometers) because it is very narrow and has many Z-shaped folds, large slopes that is not safe for using scooters.
If you want to find a safer and more economical way, you can travel by bus. From Hanoi, you will take the bus no.07 or 58 to Me Linh Plaza, then catch 01 to Vinh Yen bus station and finally catch 07 to Tam Dao.
Here are some taxi companies in Vinh Phuc:
Taxi Mai Linh Vinh Phuc – 0211.2.262626

Taxi Thien Duc – 0211.3.565656

Taxi Vinh Yen – 0211.3.656565

Taxi Huy Hoang – 0211.3.868686

Taxi Thinh Hung – 0211.6.292929

Taxi Dong Tam -0211.3.696969
You can choose a suitable motorbike tour HERE
Homestays and hotels in Tam Dao
Homestays and hotels in Tam Dao are quite various and reasonable for different kinds of visitor. As some young people who have visited Tam Dao recently, the price for a budget room is around 50.000 VND to 300.000 VND per day and a luxurious room is from 500.000 VND to 3.000.000 per day.
You can contact us to book a room with the best price if you need.
Some reliable hotels and homestays in Tam Dao to be referred are Tam Dao Star Hotel (about 25$/day), Flamingo Dai Lai Resort (about 190$ - 400$/ day), Ciao Bella Hotel Tam Dao (about 75$ - 100$/ day).
Wonderful destinations in Tam Dao to discover
Beautiful destination in Viet Nam
The name Tam Dao is derived from the appearance of three high mountains Thien Thi, Thach Ban and Phu Nghia in Tam Dao. Tam Dao is very famous for Silver waterfall, Xa Huong river, Dai Tuyet bridge, Thang May, Rung Rinh peak...
Ancient church in Tam Dao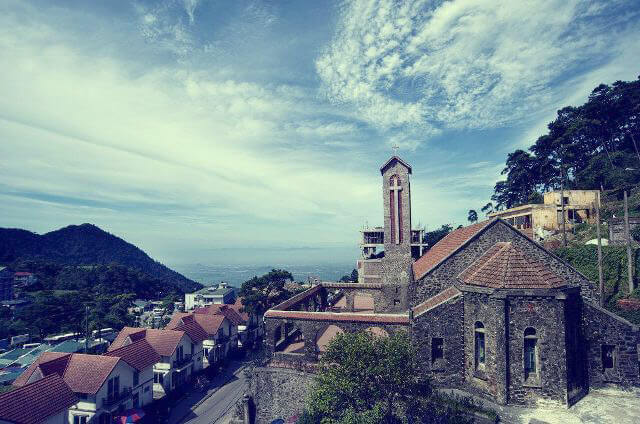 Ancient church in Tam Dao
The ancient church is designed following French style and becomes an attractive tourism destination of Tam Dao. From the church, you can have an overview of natural landscape in Tam Dao. If you are finding a place to take photos with friends and families or having an unforgettable wedding album, ancient church is really the most ideal choice for you.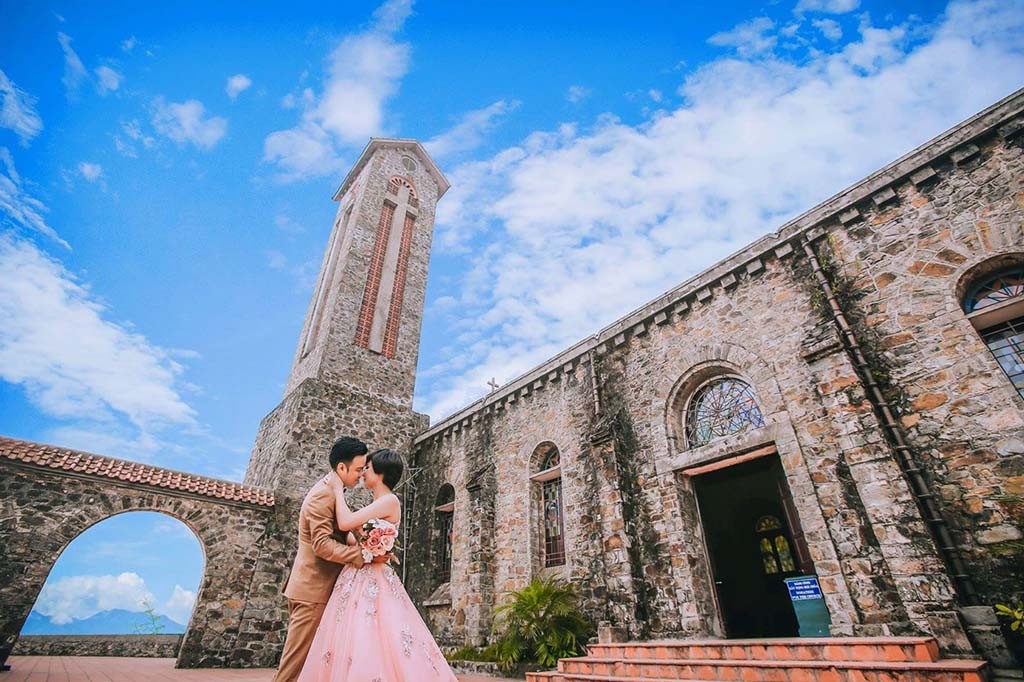 An ideal place to check in
Ba Thuong Ngan temple located on the foot of Thien Thi mountain is also a must-go destination to visit in Tam Dao. To climb the temple, you will have to pass 200 stone steps and a bamboo forest. It is also a good chance for you to admire the famous Golden Temple here.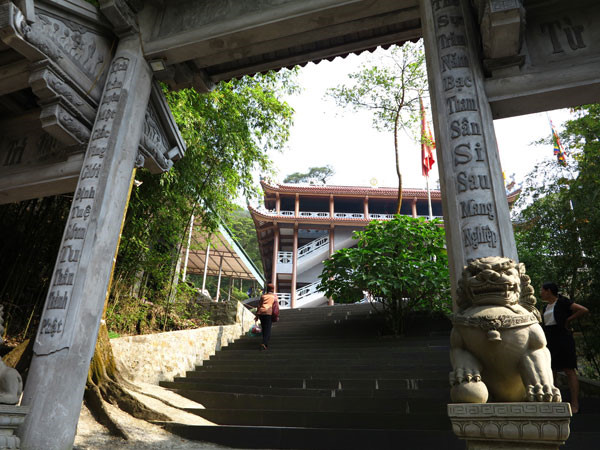 A sacred temple in Tam Dao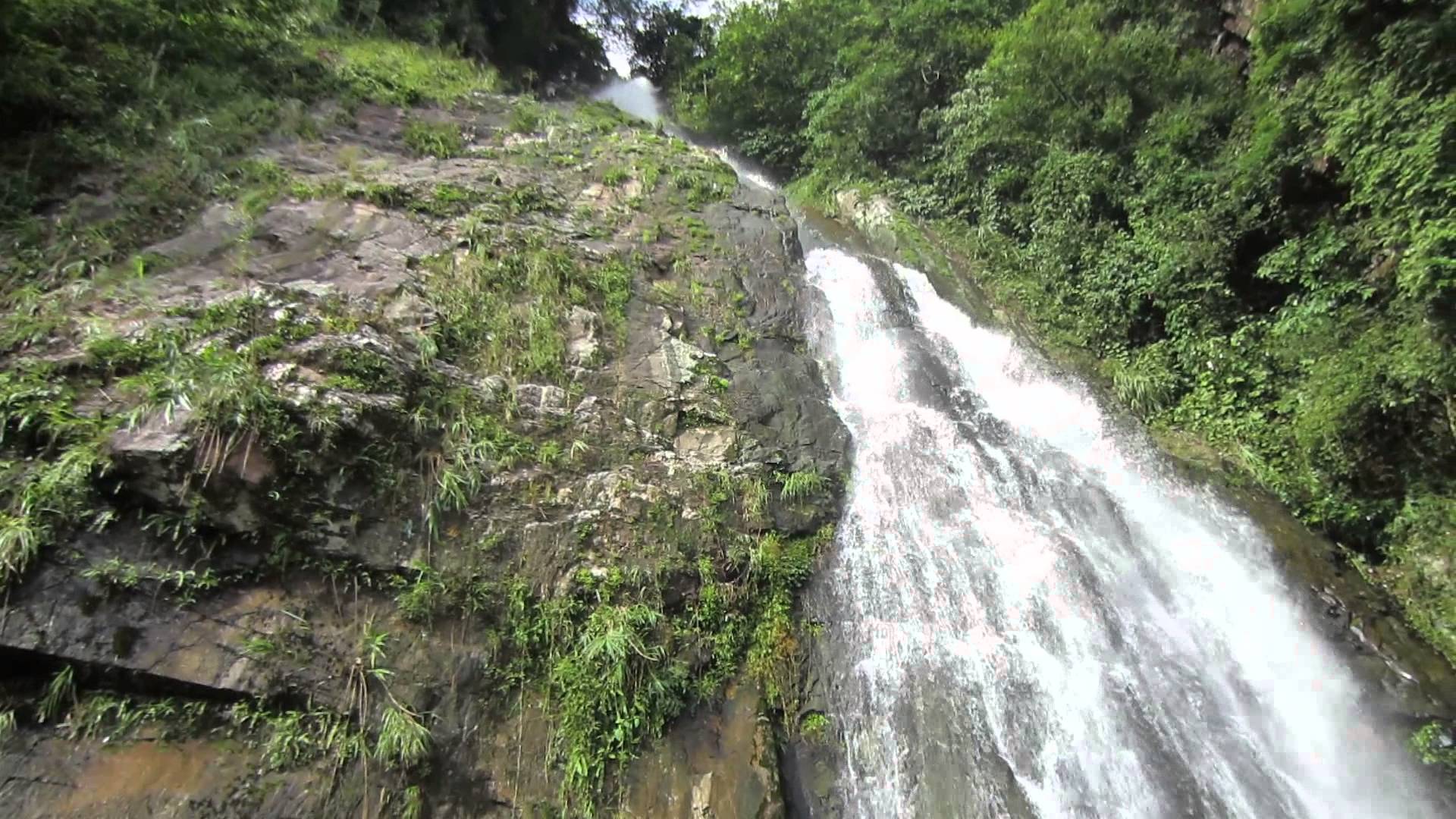 Majestic waterfall in Tam Dao
Silver waterfall stretches for about 50 meters falling into a deep valley is also an interesting destination to be explored in Tam Dao.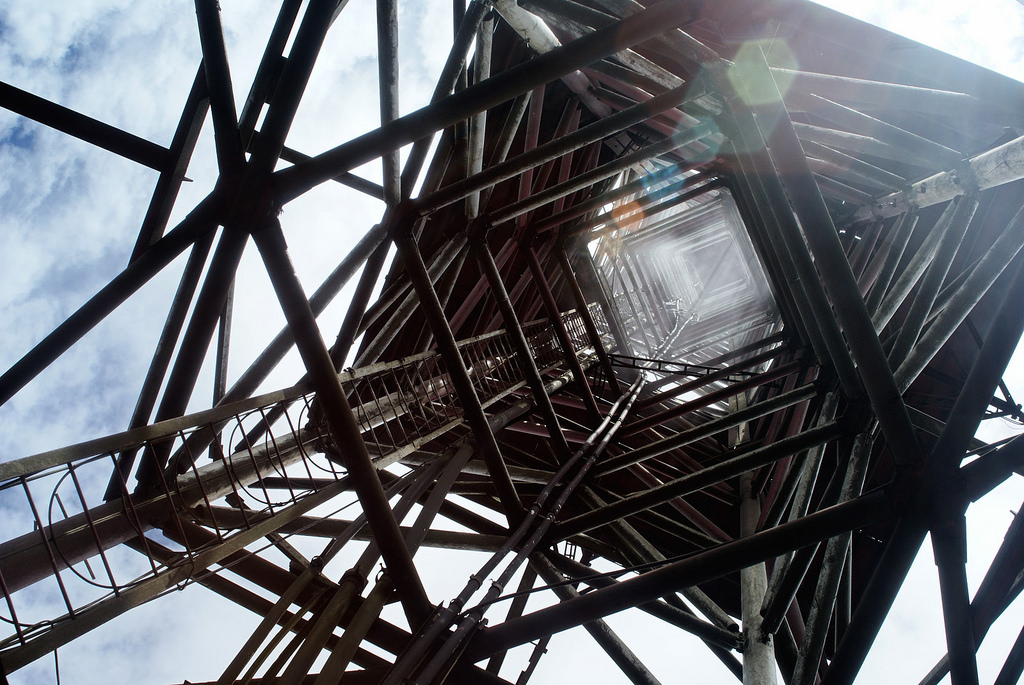 Famous TV tower
Another famous place in Tam Dao is TV tower with the height of 93 meters on the peak of Thien Nhi mountain. Along the path to the destination, you will admire many beautiful flowers such as orchids, kneeling chrysanthemum and many other wild colorful flowers. Especially, when reaching the top of the mountain, you can catch in your eyes a giant picture of nature and clouds.
Besides, you can also conquer Rung Rinh peak, visit Heaven Gate and join night market in Tam Dao. Because Tam Dao is quite near Ha Noi, most of the visitors stay there in the whole day or two days. Tam Dao is very famous for chayotes, hill chickens, Man pigs…
Vietodyssey hope that our information will be useful for you. Wish you an unforgettable journey!