Thailand is home to an astonishing array of islands offering all manner of diving, swimming and sunbathing opportunities all year round. A visit to Thailand's best islands can be the highlight of any trip to the kingdom. It's the perfect way to unwind, with stunning beaches, nodding palms and accommodation within earshot of the gently lapping waves. Thailand has hundreds of islands and it's true to say there's something for everyone along the miles of coastline, either in the Andaman Sea to the west or the Gulf of Thailand to the east.
1. Koh Phi Phi
Koh Phi Phi is located in Krabi province in the south of Thailand. Like something out of a fairy tale, the Phi Phi Islands are the very essence of exotic beauty: limestone karsts with thick jungle and stunning coves of golden sand. The two islets are Phi Phi Don and Phi Phi Leh, the former is the only islet that people have lived for a long time. There are many restaurants, beach bars and shops as well as activities such as scuba diving, snorkeling, surfing, etc. can be found in the island.
2. Phuket
Phuket is the city and the name of its province. Phuket province has 1 big island and a lot of small islands. This is the second tourist attraction in the country, after Bangkok. Large and beautiful beaches, hotels, resorts, restaurants, bar, night clubs are always available in Phuket. Moreover, if you like shopping or playing sports, this place is not your wrong choice.
3. Koh Chang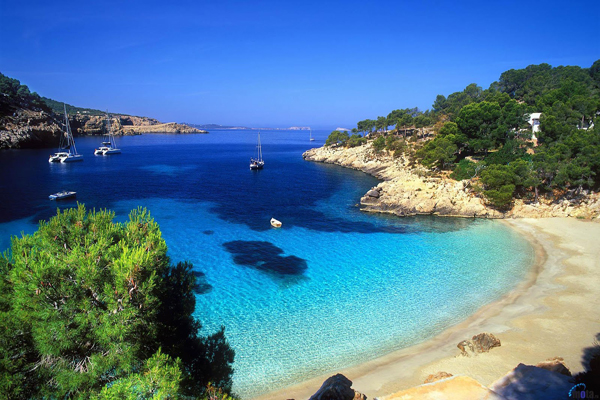 Located near border of Laos, Kho Chang is the third biggest in Thailand. Coming here, tourists will be impressed on a large number of mountains, forests, waterfalls and charming beaches. Koh Chang is now the main tourist spot in the country, beyond Phuket and Ko Samui due to its pristine and peaceful.
4. Koh Tao
Kho Tao Island is becoming the favourite place for holiday. It is also an ideal choice for whom is crazy for diving, going fishing, climbing and walking to breathe fresh air. The island can be explored on foot, by motor or quad, depending on your intention.
5. Koh Lanta
Large, spacious and relaxed, Koh Lanta is close to Krabi but has manged to avoid the largescale development seen elsewhere in southern Thailand. This makes it a popular spot for a relaxed family holiday. There are nine separate beaches on Koh Lanta and some secluded spots to enjoy by motorbike. The island is suitable for activities of diving, seeing coral reefs and find out fishermen's life, Tourists have also opportunity to see huge dolphins in Koh Lanta island.
6. Racha Island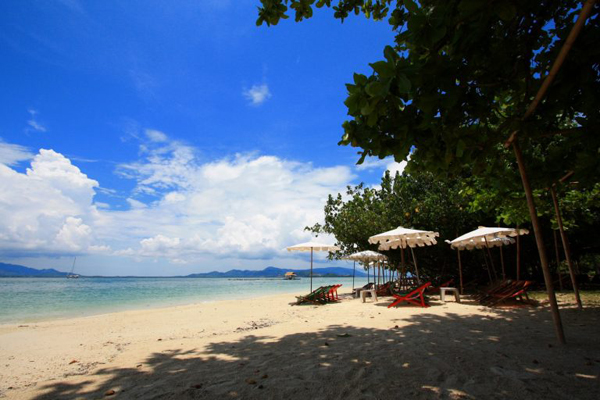 About 20kms south of Phuket, the Racha Islands comprise two islands, Koh Racha Yai and Koh Racha Noi. To confuse matters they are also known as Koh Raya Yai and Koh Raya Noi. The islands possess crystal clear waters and white sandy beaches. They are very popular with divers and snorkellers, with challenging dive sites for advanced divers as well as plenty for beginners and snorkellers.
7. Koh Samui
Thailand's second-largest island and one known for its more luxurious offering of five star properties, secluded private resorts, bungalow and spa that meet the demand of every every visitors here. Many festivals and activities are held in Koh Samui each year such as buffalo fight, Samui art and other street festivals. Moreover, anyone crazy for sailboats will be attracted on a Samui Regatta festival which has dozens of sailboat to experience. Please remember that there are only 1 airline in the region named Bangkok Airways because it is exclusive for this airline.
8. Koh Phangan
Koh Phangan is located in the Gulf of Thailand, between Koh Samui and Koh Tao. This is the well-known destination for backpacking tourists, with a lot of beaches and forests. There are music festivals and lively dancing party which is known with the name Full Moon Party takes place annually. Besides, ancient and sacred temples also attract tourists to visit a lot.
9. Koh Samet
Leave the partying on Bangkok's Khao San Road and take things a little slower in Koh Samet, one of the quiter islands not far from the mainland. Two and a half hours by bus, then a short ferry trip and you could be sunning yourself on Samet's stunning beaches. Among interesting things in the island, white, smooth sand and exciting activities bring tourists strong impressive, don't forget to sunbathe in the daytime and enjoy bustling life at night, you surely have unforgetable experience during the time in Koh Samet island.
10. Koh Hae
Just to the south of Phuket is Koh Hae which is commonly known as Coral Island. The island provides excellent snorkeling as well as beautiful beaches. It is only 2.5km long and has a choice of two excellent beaches on the north side and a smaller one on the south side. The best beach to visit is Long Beach where you can relax and top up your tan on the beautiful sand or play volleyball with friends due to the wide beach area. Bars and restaurants sitting on the beach front and a few bungalows can also be seen in Koh Hae.